Juice and smoothies
in a flash
Need that morning fruit smoothie? Rushing to the gym but need your protein drink? You could get it in as little as one minute. Our 13-Ounce USB-Rechargeable Fruit Blender utilizes an ultra-powerful copper-build motor and six SU304-stainless-steel sawtooth blades to whip up anything in record time.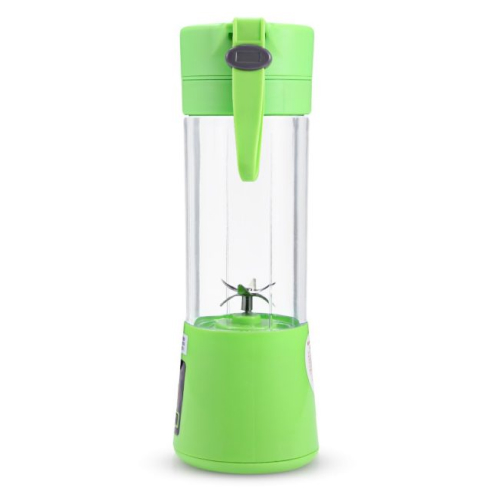 An on-the-go solution
The best part about our blender? It's small and portable (3 x 13 inches) — you can carry it with you anywhere. Plus, the blender, when detached from the blender chamber, doubles as a drink cup! No bulk makes this device great for camping trips, picnics, beach trips, and more.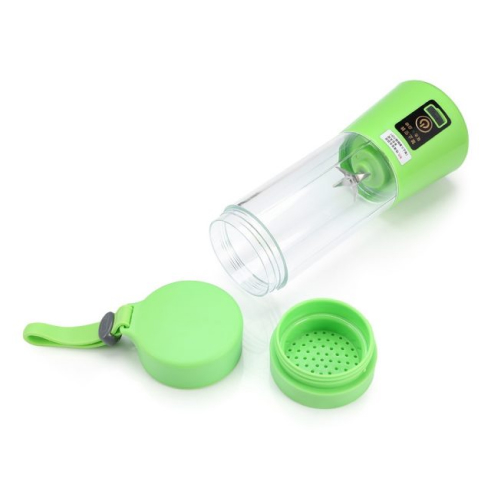 Marvel at 22,000 revolutions per minute
Our blender's sawtooth blades move super fast, whipping up smoothies and seamlessly blending ice, powders, fruit, and vegetables for a chunk-free finish. Best results come from solid ingredients cut into 0.5in (1.27cm) chunks.
Food-grade safe
for high performance
Made of eco-friendly, non-toxic thermoplastic polymer and ABS plastic, this blender is created to meet food-grade standards. A sturdy silicone bottom ensures a non-slip and shock-absorbing base as you blend away.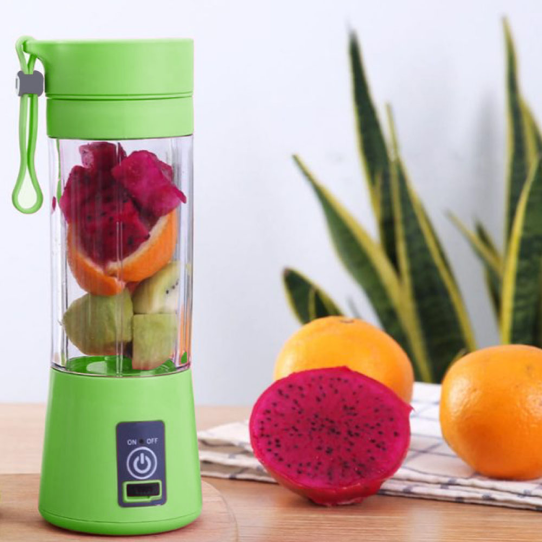 Battery powered
and USB rechargeable
Our 13-Ounce USB-Rechargeable Fruit Blender is powered by a built-in, rechargeable 2000mAh 3.7V. Each blender comes with a USB cord for your convenience: you can charge your blender up from your laptop, a portable power bank, car port charger, or outlet charger. It's just the ultimate convenience for you to enjoy your favorite drink wherever you are.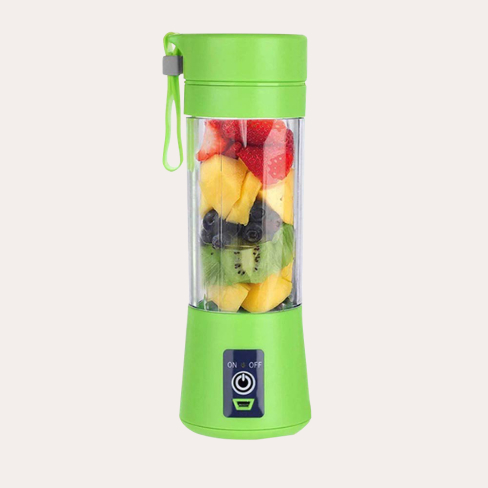 Bright LED display
A LED-illuminated power button helps you turn on (or turn off) at a glance. From a dim campsite to dark early mornings in the kitchen, start your morning with something convenient and easy to use.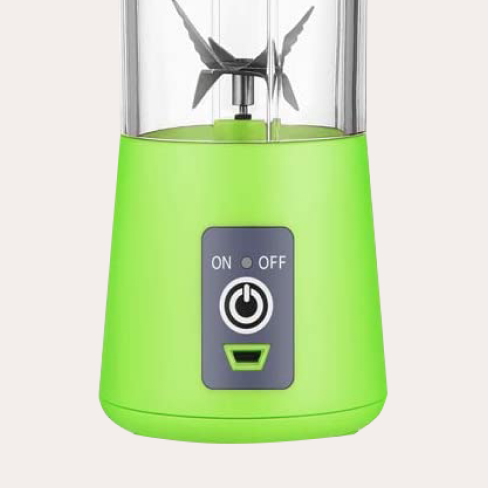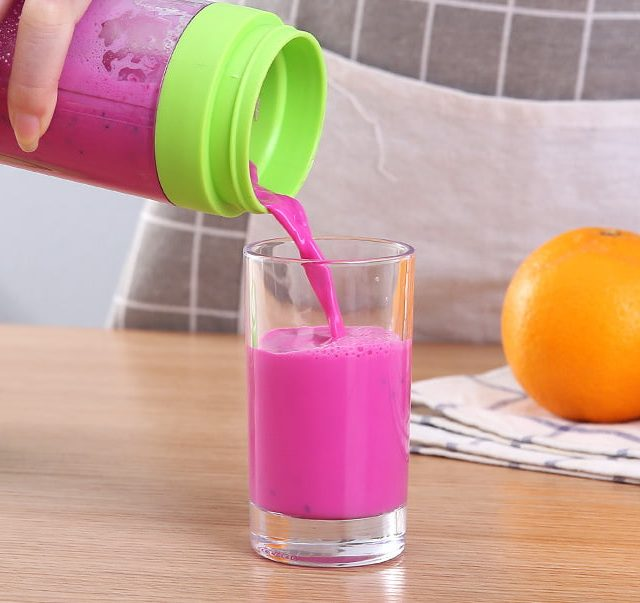 Safety-sensor protected
To deter from potential messes or accidents, a built-in safety sensor in the blender prevents the machine from powering on if the cup isn't fully closed or tightened enough.
Protect your base
Enjoy your 13-Ounce USB-Rechargeable Fruit Blender and wash it after every use to maintain cleanliness. Cleanup is easy, and washing after every use ensures no build up of mold, bacteria, or attraction of flies and bugs. Make sure though to keep the blender base where the blades and power port are away from water to avoid damage.