A set of an airplane and cars
The set of a plane and racing cars will delight any little fan of aviation! Big, colorful, spacious, realistic – a dream. Let your kid touch the highest highs!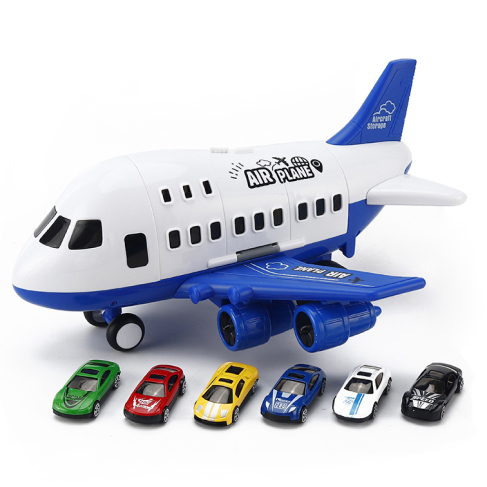 The sky's the limit
More than just a plane
2-in-1
The plane comes with 6 beautiful small cars. So if your little one doesn't feel like flying, they can drive. Or vice versa. Or they can transport the cars!
Thorough safety approach
The toys are made from ABS plastic, which is food-grade and safe for children. The set doesn't have parts that pose a choking hazard.
Realistic design
The plane looks extremely realistic with all the details and distinct features. The front, the tail, the wings – everything looks like a real big plane. So cool!
Easy disassembly
The plane can be too cumbersome to store, which is understandable with the approximate size of 14.56x.5.90×9.44 inches. Take the wings off and put the toy away easily!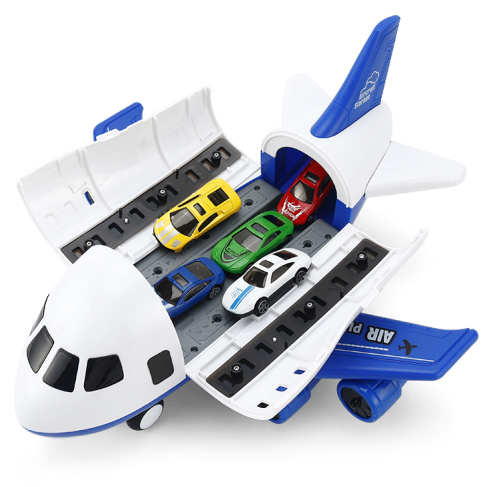 Dream high!
With this toy, your kid will be able to switch between the sky and the ground (plane and cars), try out the pilot role, and see what it's like to transport valuable goods. The future of aviation is at your house!