Light up your game with every shot
Make game time fun time (and lure the kids away from their devices) with a light-up basketball game. Our Basketball Hoop LED Strip Light helps light up the rim and backboard for a game of hoops like no other.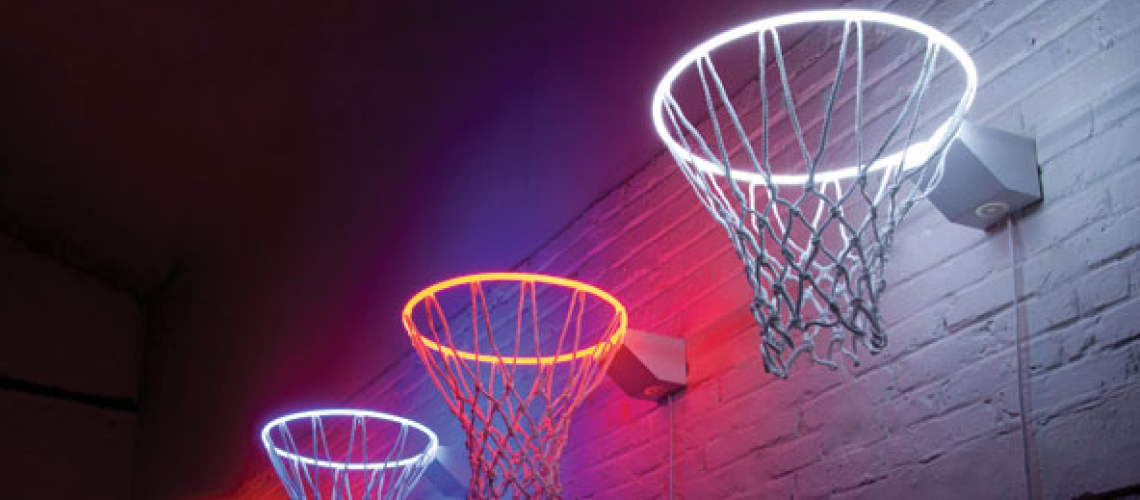 Sensor-activated for encouraging game time
Every shot, from a lay-up to a three-pointer, makes the 144 LEDs on our rim strip light up in excitement. Get your friends or whole family in on a friendly game of night basketball.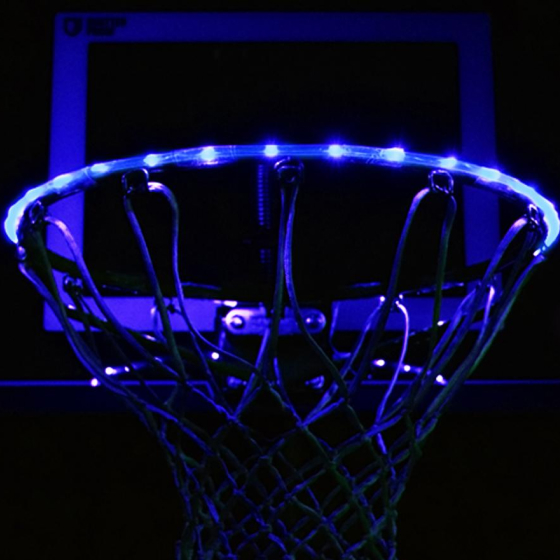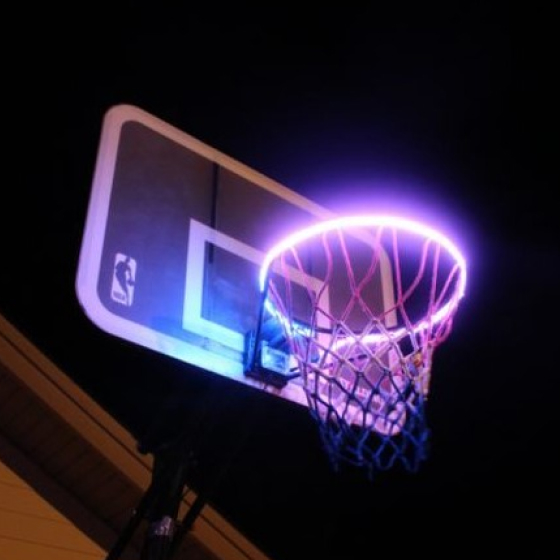 Eight light modes for variety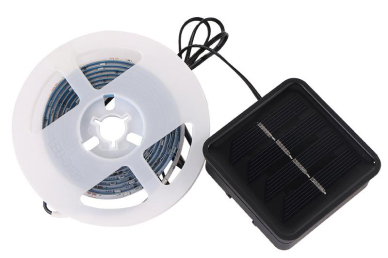 Battery-powered
for 30 days of shots
Our rim light utilizes four AA batteries (not included) to bling out your hoop rim for a month's worth of light-up hooping. If you don't want to play with its lights, simply detach the detachable battery case from the sensor for regular shot-making.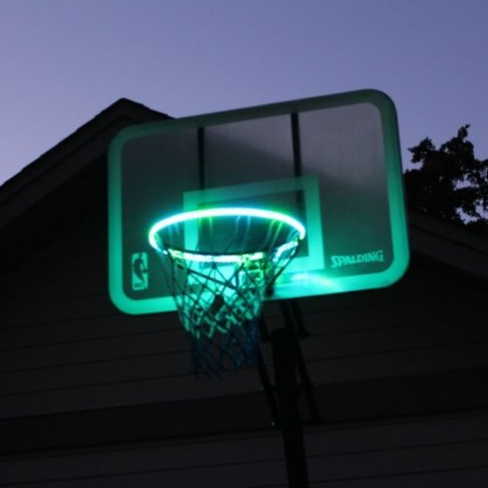 Impact- and weather-resistant
Our rim light is resistant to change in moisture, precipitation, temperature, and UV rays. It stands up to the scorching sun and pouring rain. It also won't shatter or crack, so feel free to slam dunk and take hard shots like a pro.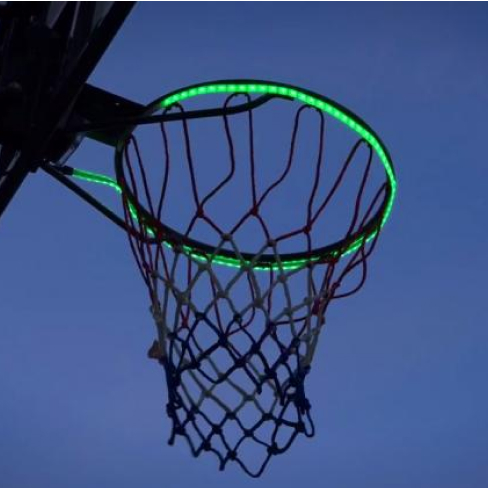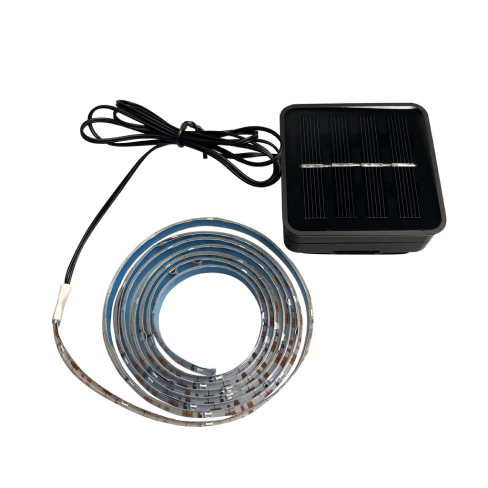 Step 1
Zip-tie the LED strip around the perimeter of your hoop rim.
Step 2
Velcro the sensor box underneath the rim.
Step 3
Velcro the sensor case behind the backboard.