A party in your hands
An amazing wireless speaker allows you to have fun whenever you are! You won't want to use any other speaker when there's this one. A great gadget for a music fan.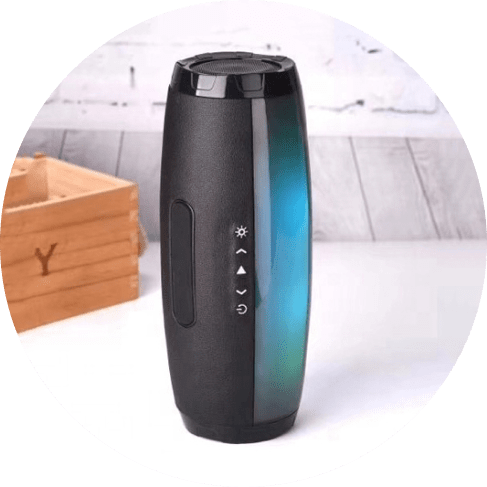 Visual and audible pleasure in your hands
Trust us, you won't want to turn the music off!
Sound quality
2 5-Watt speakers combined with a 360-degree stereo surround system provide you with an extraordinary sound.
LED lights
Colorful LED lights on our speaker can help you set up any mood and atmosphere you want. They can create any atmosphere you want. It's a great night light as well, looks mesmerizing in the dark!
Compatible with anything
The speaker can work with Bluetooth (V5.0), so any smartphone will work perfectly with it. Our speaker also works perfectly with TF cards, with an AUX cord. FM radio is also available to use.
Great battery
1200 mAh of battery capacity provides you with a playing time of 4-6 hours. More than enough for any shenanigans! Charging time is 2 times less (2-3 hours). And in case your party is a long one, just plug in the cord and don't stop the music!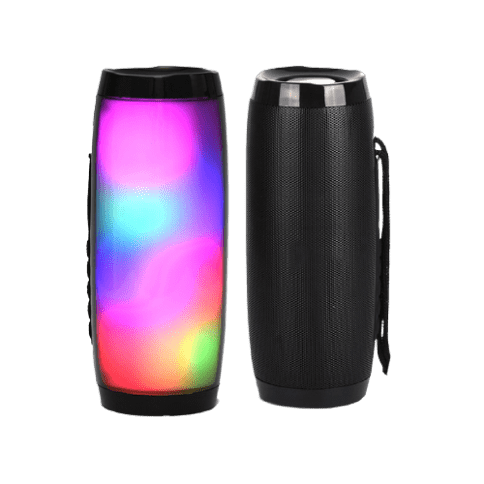 One of a kind speaker
The design, versatility, and quality that we put into our product make it outshine everything else presented on the market. An affordable and powerful speaker is a great choice for any music lover that values their money.