Get hooked
on convenience
Insert some coziness into your home on a rainy day. These cute Creative-Shaped Storage Hooks will help you organize and tidy up inside the home for a productive day inside. From keys to scissors and even kitchen tools, hang up all those odd loose ends around the house.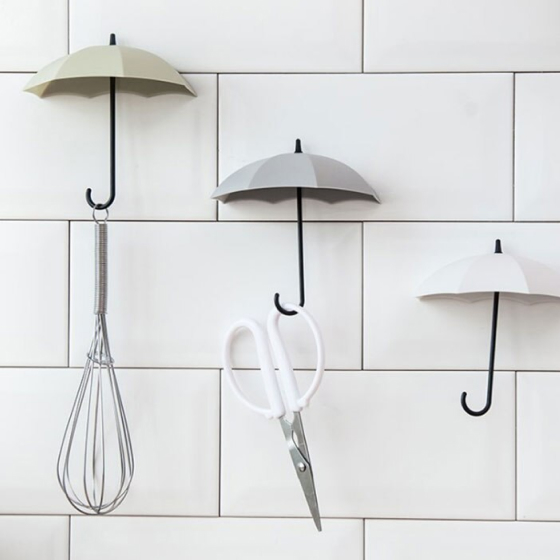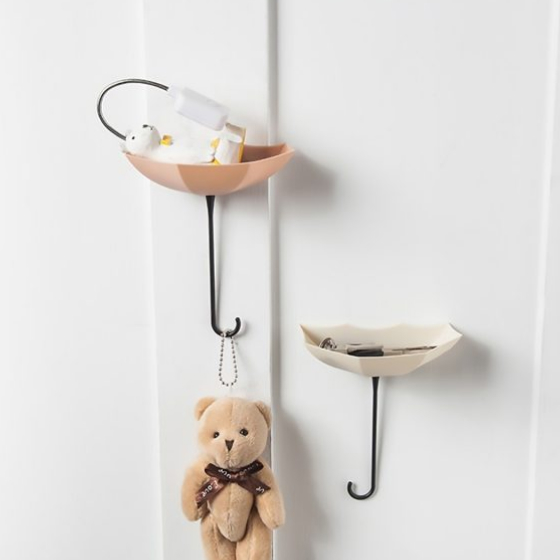 Your helpful umbrella
Made of plastic that's weightless yet strong, these hooks can hold all your must-haves anywhere, from doorway to kitchen to home office. The hooks work upside-up or upside-down to hang (or hold) stuff.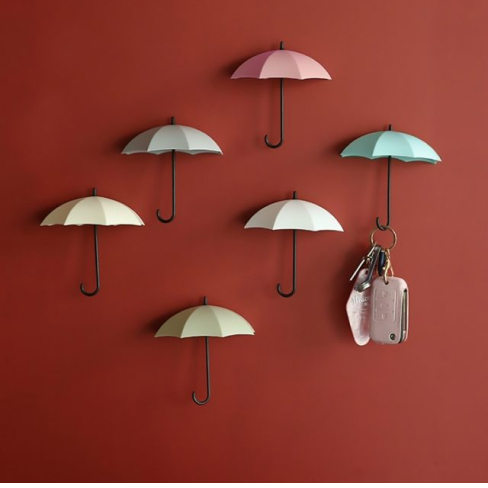 Sized for a helping hand
Each umbrella measures 4.3 x 4.7 in (11.3 x 12 cm) for something you can stick near a doorway, next to a closet, or in a narrow hallway — without being bulky or taking up a lot of space.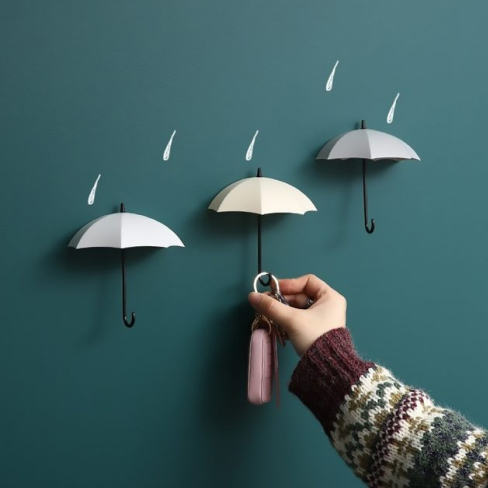 Get your little helpers
Choose from three sets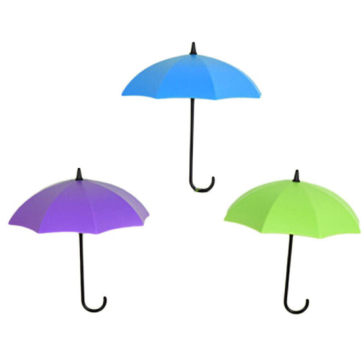 Set 1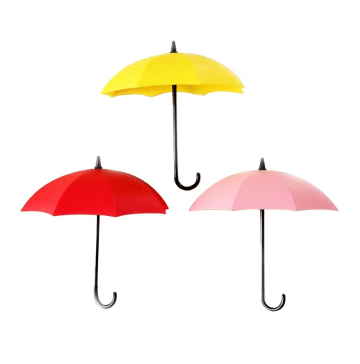 Set 2
Red, pink, yellow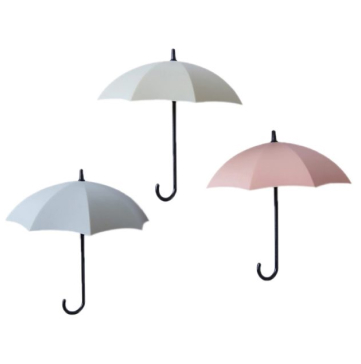 Set 3
Light blue, light pink, milky white
Stick 'em up in a flash
Like opening an umbrella on a wet day, our hooks get to work in the blink of an eye. Each hook comes with double-sided adhesive tape, so all you have to do is remove the protective film and adhere the hook to the wall. Need to shift gears or change? Removing the hooks is easy without worry of removing paint or damaging your walls.