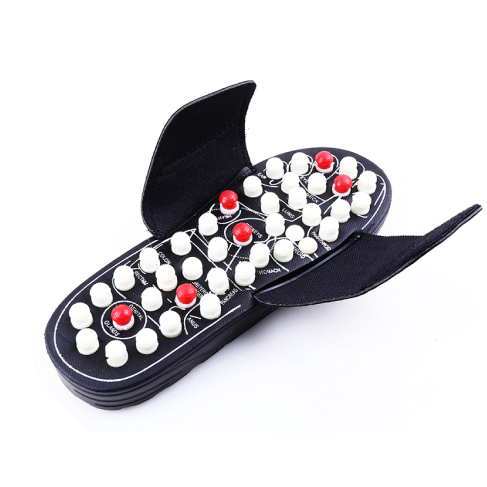 Relax with every
step you take
Who says you can't experience a therapeutic massage as you work or go about your day? Our Deluxe Acupuncture Slippers deliver acupressure therapy to both your feet for extended relief from aches and pains. Stimulate blood flow and healing with just a pair of shoes (who would've thought?).
Step into reflexology
Wait. What's that? Reflexology is the idea that pressure points on the feet, hands, and head are linked to different organs and parts of the body. Stimulate relief to anything from the heart to liver and bladder, just by wearing these slippers. Each step not only brings immediate relief to sore and aching feet, but in the long run, can help alleviate other problems in your body.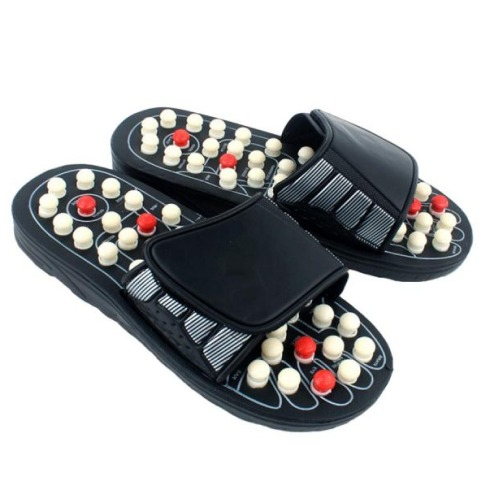 Keep it clean
Our slippers are constructed with anti-microbial EVA rubber-like material to eradicate any potential foot odor. No smelly feet or slippers here.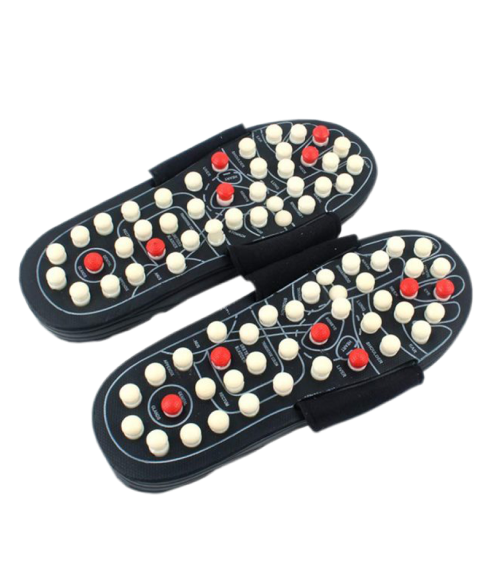 Three sizes
Available in EUR 38/ US 7,
EUR 40/ US 7.5, and EUR 42/ US 10.