Feeling tense in the neck? You need to relax
Experience much-needed relief — now anytime you want — without needing a significant other or a professional to help. Say hello to comforting kneading and rolling on-demand with the Intelligent Neck Massager. Designed for anyone who needs to loosen up stiff neck muscles from the toll of demanding gardening work, hours of heads-down phone usage, or hours of grueling typing on a computer.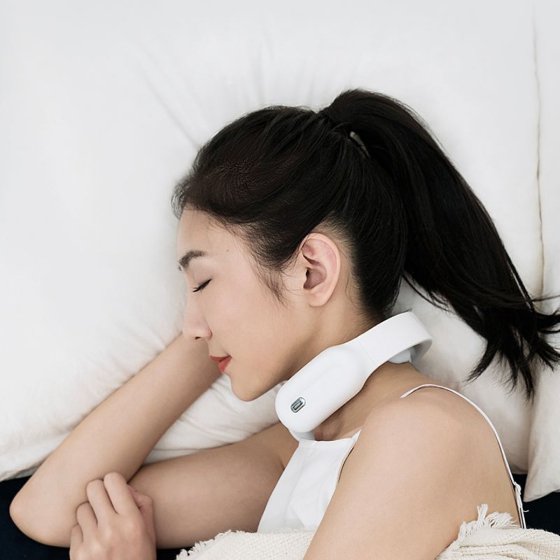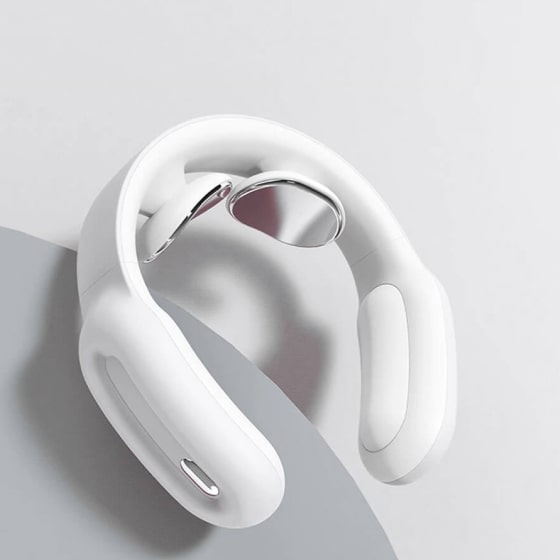 Stress-bust your way
Three modes. 15 strength settings.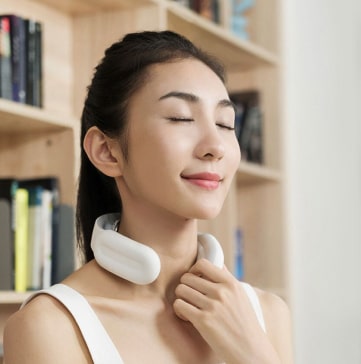 Soothing Mode
Great for neck injuries or a stiff neck.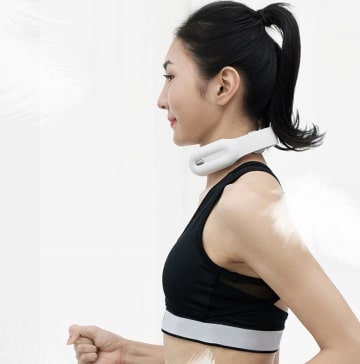 Vitality Mode
Suitable for cervical strains.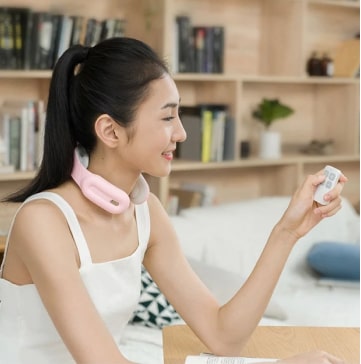 Automatic Mode
Relax with a combined technique for daily relief.
High design meets high performance
Our device's massage nodes are built from 304-stainless steel that feature 360-floating suspension for a flexible yet focused massage. The massager is designed with an ergonomic U-shape design (almost like headphones) and features soft silicone interior balloon padding for softness and support. Experience a sturdy massage gadget that won't shift or move like traditional devices that lack ergonomic detailing.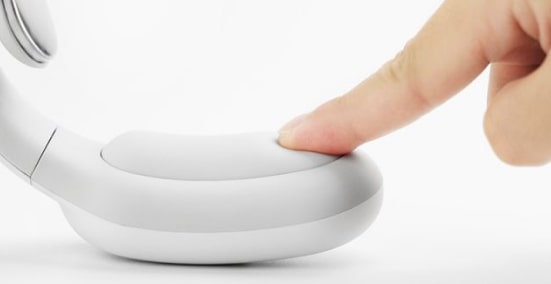 Built-in heat therapy
Extend your relief for sore and tired muscles with a heat function that warms up to 120°F in just three seconds. It's like having a hot towel around your neck to boost blood circulation.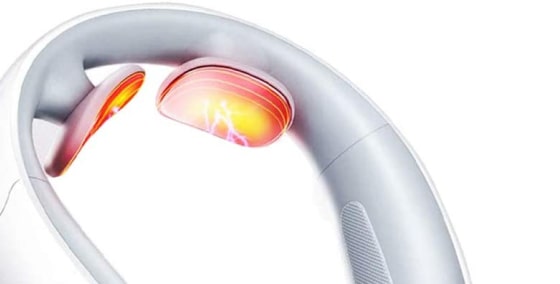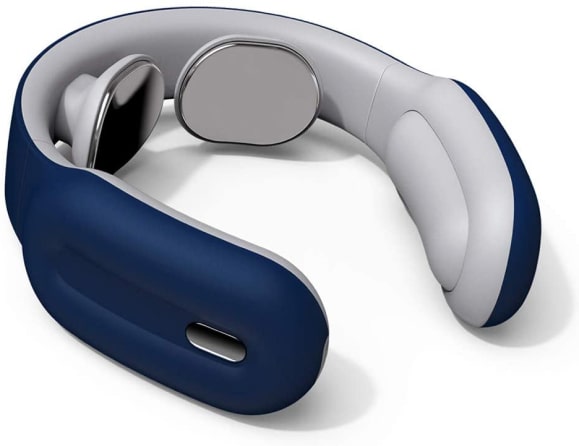 The pulse comes to life
The Intelligent Neck Massager uses low-frequency TENS pulse technology to simulate three massage settings. The device's stainless-steel nodes deliver targeted relief not found on other ball-utilizing neck massagers.
15 minutes a day
That's all it takes per session to feel lighter and less stiff in the neck. Relax on your mid-day break or lunch time for some convenient destressing.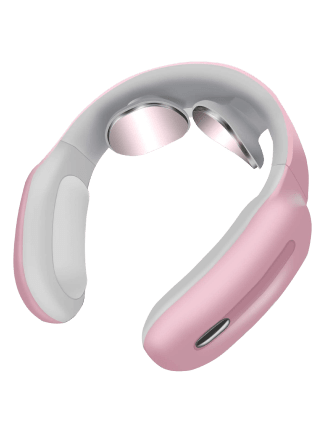 Relief in one click
Our massager features a one-click power-up operation on the headset for instant relief and relaxation wherever (and whenever) you need it. An included controller helps you switch between modes and settings.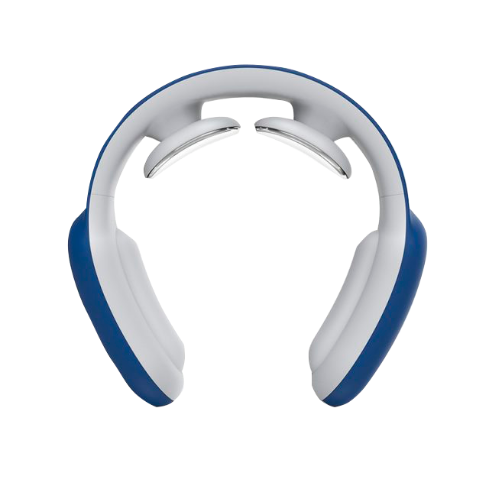 Charge via USB
A built-in 450 mAh battery fully charges in two hours for up to 30 days' worth of daily 15-minutes sessions. An included USB charging cord allows you to power up your device with anything, from a wall outlet charger to a portable battery bank (or even your laptop). It's convenient and easy.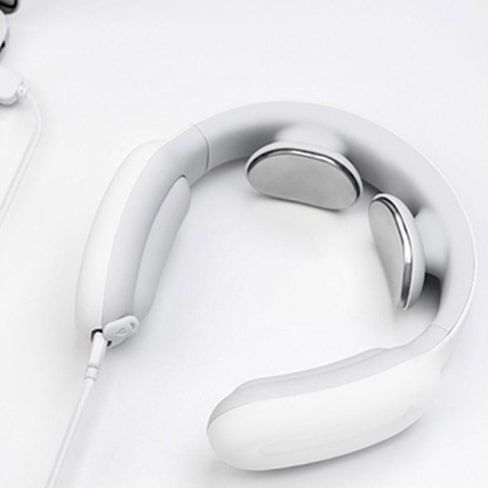 Peace of mind
Relax with complete ease. Our Intelligent Neck Massager measures 5.9 x 5.9 inches so you won't feel uncomfortable wearing it. It is designed with leak-proof technology so you won't burn with its heat setting, while an auto-shut off turns the device off immediately after a treatment interval is complete.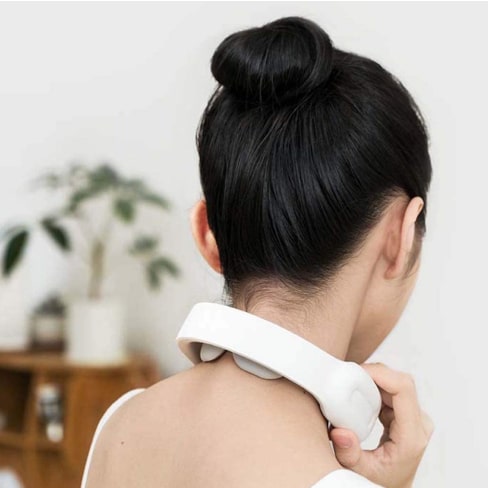 Caution to users
Everyone deserves massage relief, but this device isn't for everyone. It uses electrical-impulse therapy, which is not suitable for women who are pregnant, anyone in current use of a medical device, pacemaker, or individuals who have metal implants in their body. Please consult with a medical professional or doctor if you are unsure as to the safety or compatibility of this device with your current health conditions.