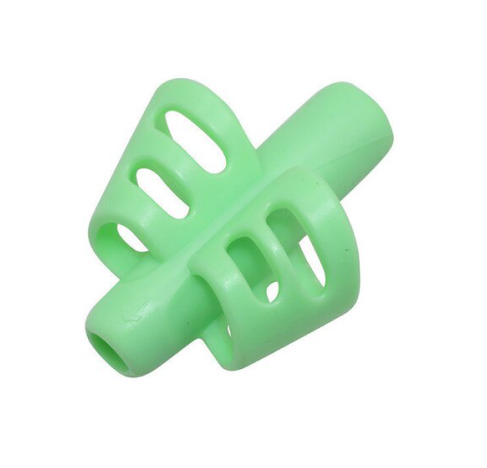 Proper penmanship starts right here
Have no idea what you're looking at when your child leaves you a note or when you're reviewing his or her homework? It may be time to look into improving your kid's penmanship skills. But everyone's method of writing is unique, so it's hard to manually correct each person's hand position through show and tell. That's why our Kids' Writing Tool is a great solution for gradual physical correction.
Get a grip on legible handwriting
Let your kid hold their pen or pencil with ease in the proper pinch-to-pinch, forefinger-and-thumb grip that helps improve penmanship. It may feel unnatural to a writer whose writing is not very proper or legible, but over time, the grip will feel more and more natural.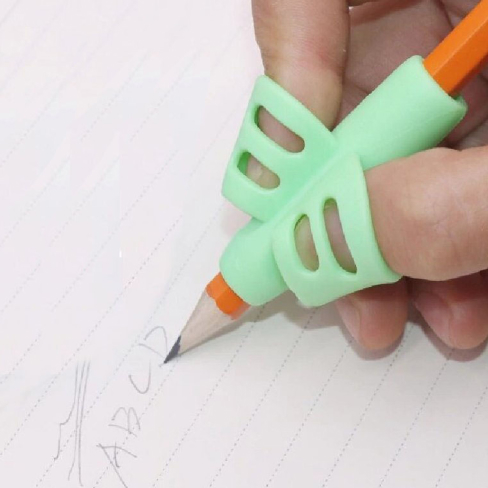 Soft and comfortable
Each writing tool slides right onto any standard-sized pen or pencil, and feels soft yet firm thanks to soft-silicone construction. Plus, no funky scents or toxic materials for ease of use.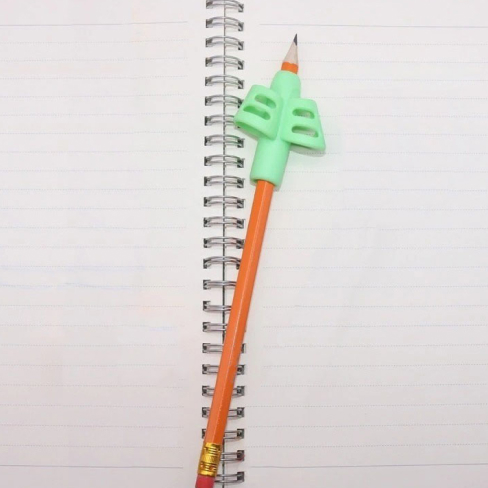 Great for children
Our tool is perfect for kids age 3 to 12 to correct their penmanship form while they are still learning. But hey, adults…if your writing is hard to read, you might want to give this a shot!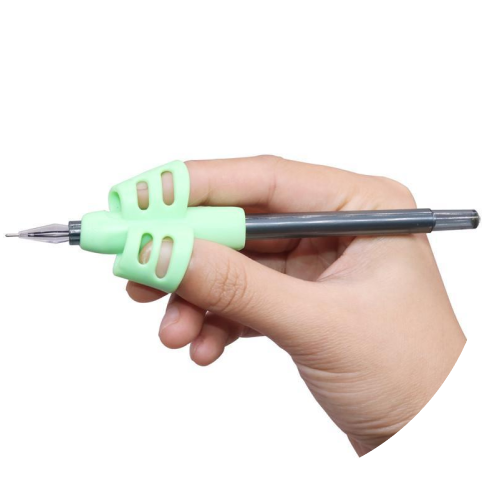 Ambidextrous use
No matter if you are right- or left-handed, this writing tool will work for your writing orientation. With on purchase, you get 3 writing tools (green, blue, orange).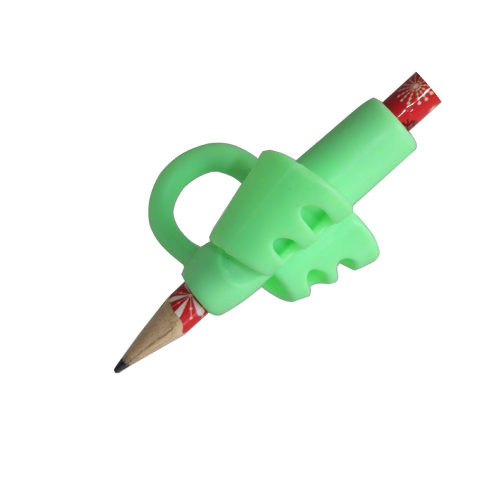 A tool to end frustration and create a better tomorrow
The ultra-versatility of this product makes it an excellent gift or aid tool to a teacher, frustrated parent, daycare staff, or administrative office staff of a school. Legible writing makes for better grades and better opportunities in the future, so it's great to have such a helpful tool on hand for anyone in need.