Suspendable Garbage Bag Dispenser
This compact car accessory is a must for people who want to keep their vehicle interior clean and effortlessly dispose of road trip garbage while traveling with friends and family.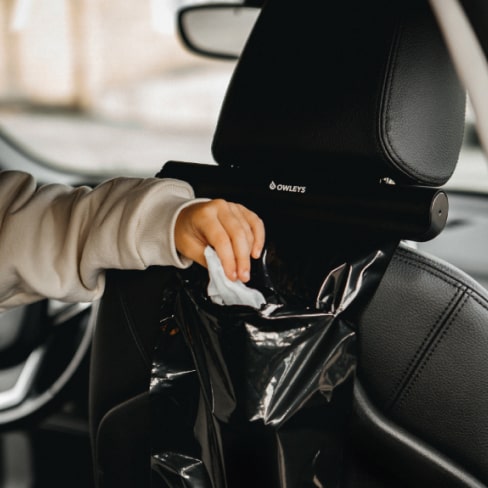 Keeping your car clean is easy with Owleys
Travel garbage is no longer a problem
No more car mess
Dirty wipes, empty bottles, peels, bar wrappers… Store it all conveniently in one place.
Simple use
Just turn the whee and pull the trash bag down. When the bag is full, tear it at the tear-off line.
Garbage bags included
Together with the dispenser, you get a roll of 20 thick and waterproof PE trash bags.
Forget travel stress
Let your smart and compact Owleys accessory take care of travel garbage while you enjoy the ride.
Keep it under control
Become a proud driver with a perfectly clean and well-organized car interior easily with Owleys.
Compact fit
This Owleys trash bag dispenser fits all car models. Lightweight and thin, it takes up minimal space for the convenience of both driver and passengers.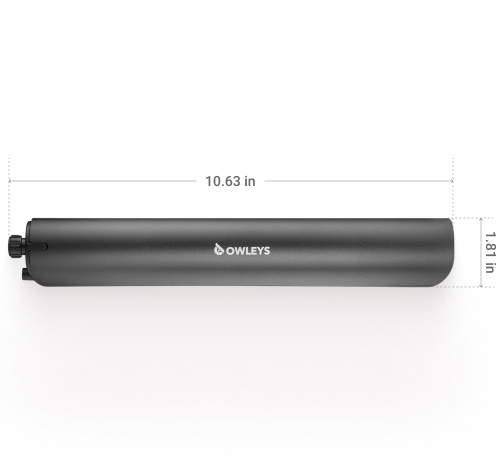 Say goodbye to car clutter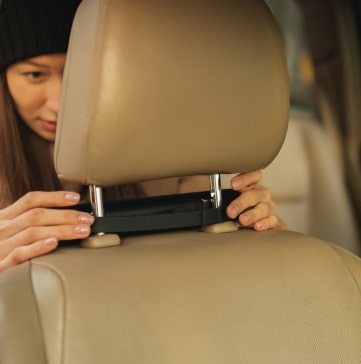 Easy installation
Attach the dispenser to the seat headrest or plastic surface anywhere in your car quickly and without additional tools.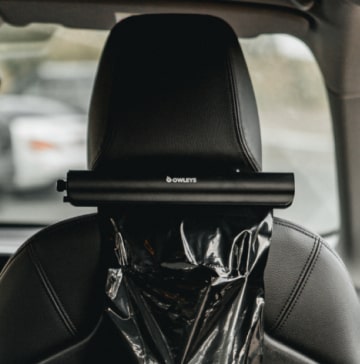 Sturdy design
A double structure and wheel on the side securely fix the bags – they won't unwind even when the bag is completely full.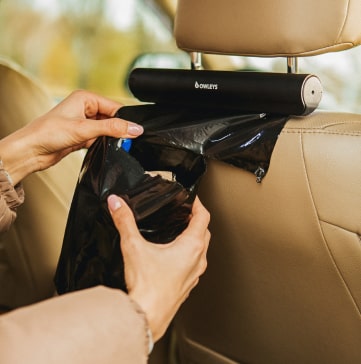 Top-quality materials
Made of aluminum and ABS plastic, the dispenser is durable and damage-proof. PE trash bags are non-toxic and BPA-free.
FAQs
Of course you can. Simply adjust the roll length with the wheel.
No, you can also attach it to any surface where the included strap will hold. But we recommend using a headrest as that is how this item was designed to be installed.
About Owleys
Owleys is a premium car accessories brand based in California.
We create accessories for any kind of car traveling – road trips, camping, picnics, nature trips, and daily rides.
Our main goal is to bring comfort, convenience and emotions to every moment you spend in your car.
We ourselves enjoy traveling with our family and friends, so we have two main product lines: traveling with kids and traveling with dogs. With these products, we want help you take care of your loved ones when traveling by car and spend a great time on a road together. Creating our accessories, we care for both kids and adults – as well as both pets and their owners. Therefore we never use genuine leather and choose PU leather instead.
For our products, we prefer using low-maintenance, eco-friendly and durable materials that will withstand your trips with the most mobile kids and pets.