Monitor your home, office, or personal space with an unassuming light bulb that won't stand out like a sore thumb. Our Panoramic Security Bulb Camera is built with a standard E27 mouth so you can screw it normally into any lamp or lighting fixture. The bulb is built with a fisheye lens, speaker, microphone, and motion sensor for a security powerhouse in one everyday item — and yes, the bulb actually lights up, with LED light in a center strip.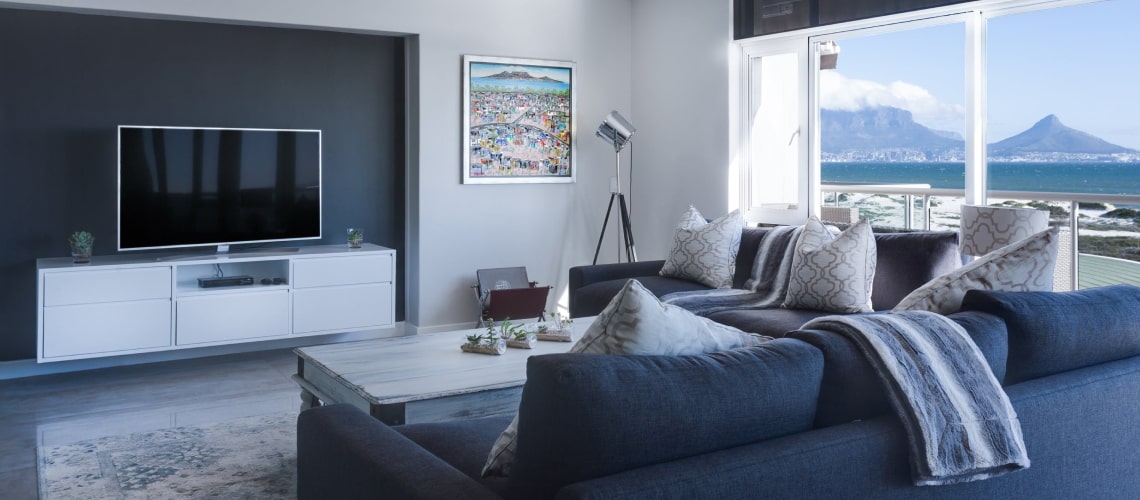 Power up with WiFi,
watch via app
Our bulb connects through your WiFi to come to life. The manufacturer has an app available on iOS and Android which you must download to monitor your camera. Once you have the app open, you can observe the comings and goings of your house or office anytime for peace of mind on the go and remotely away. Our bulb camera becomes your very own security guard, watching 24/7.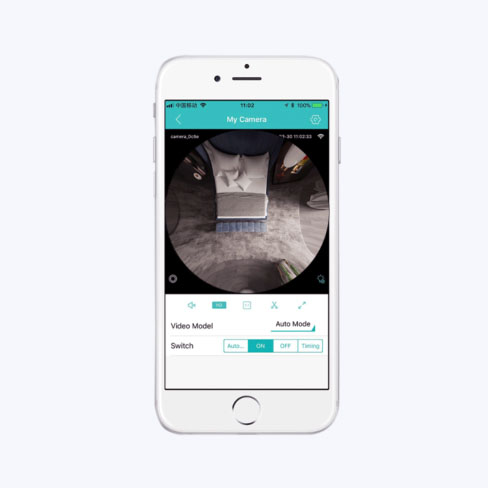 Have eyes that watch
for 360 degrees
Monitor any room in your home or office with a fisheye lens that spans 360 degrees and displays recordings in 25 frames per second for ultra clarity. With five camera modes — panoramic view, three different angle views, and a split-screen option, see your target space from every corner. Whether a living room cam, nanny cam, or security cam for your office, compact camera, which size is 6″/15cm x 3.3″/8.5cm (L x W), will be your eyes when you're not around.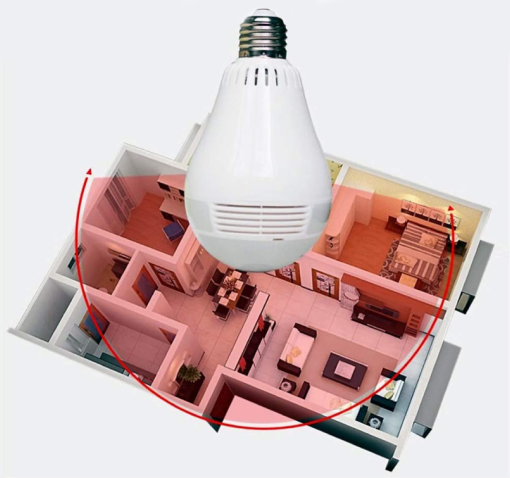 Panoramic Security Bulb Camera
Store videos easily
Our bulb works with 32GB, 64GB, or 128GB TF cards. This purchase goes without a card.
Access saved or expired videos
With a TF card inserted into the bulb, you can access archived videos within the bulb's phone app anytime, anywhere.
Secure footage, secure storage
End-to-end security encryption between your smartphone and bulb camera ensures zero risk of private information leakage: this means even if someone hacked your Wi-Fi, he still would not be able to see your video stream. To boost security, you can add an individual password for the camera and app.
Connect, interact or startle
Our built-in speaker and microphone allow you to engage in two-way communication. Hear what is going on and respond to people in the home (or yell to startle off a sneaky coworker or potential thief). Speak to your pets while they're at home, or sing to your baby even — it's all possible by downloading the camera bulb's associated app.