Ooohh….ahhhh
(Soak it in)
Relax and unwind, as much as you'd like, with the triple treat of our Paradise Fruits Bath Salts. Featuring our Strawberry & Raspberry, Watermelon & Pomegranate, and Lime Mojito concoctions, enjoy a trio of scents for spa day, any day.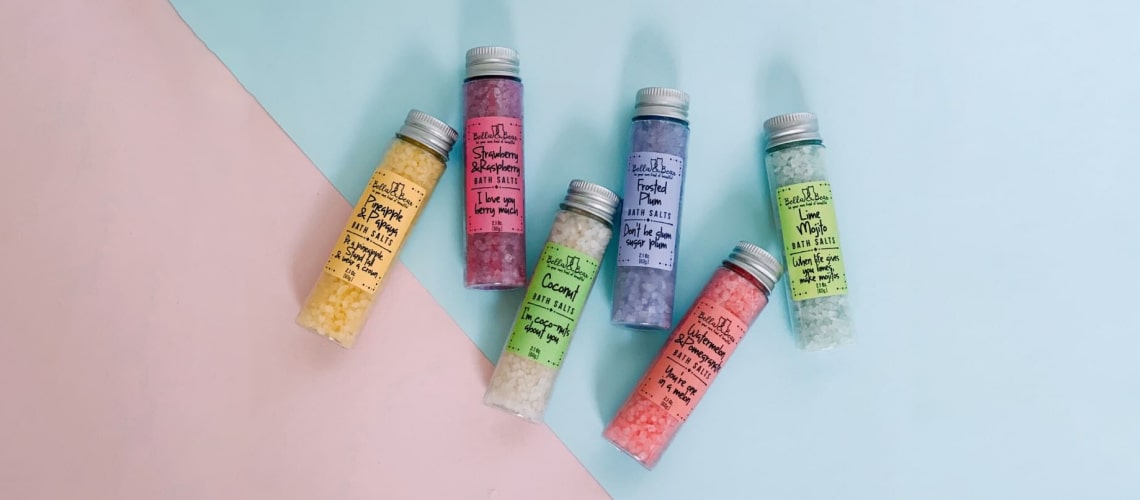 At-home invigoration
Soak it in after a long day or enjoy with friends for an at-home spa day. Our selection of fresh, invigorating scents makes for a fun and relaxing time.
Up to six baths
Our Paradise Fruits set contains two of each scent, and each bottle is enough for one bath session.
The gift of stress relief
Give comfort and relaxation — achievable at home — with our fun Paradise Fruits Bath Salts.
Vegan & clean
That's right, our Paradise Fruits Bath Salts are 100% vegan and never animal-tested, for luxe self-care that's guilt-free.
Warm + fuzzy love
Created in 2004, Bella & Bear creates lotions, scrubs, bath, and hair care products that are socially responsible for vegan- and cruelty-free beauty. All formulas feature natural ingredients and are packaged in 100% recycled plastic for a smaller eco footprint.