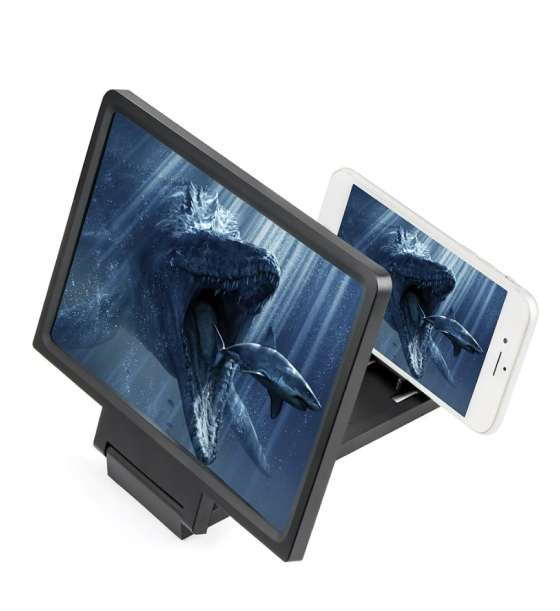 Zoom in on
entertainment today
No more squinting at your smartphone screen when you're watching YouTube or movies on the go. If you don't have a tablet or laptop with you, it doesn't mean you have to sacrifice your fun and amusement: our Portable Device Screen Amplifier magnifies your screen up to three to four times its display for crystal-clear viewing that is larger and more enjoyable.
Less fatigue, more enjoyment
Just place your smartphone onto the placeholder stand and adjust the stand with the foot stand open (or closed) for two viewing angles. An amplified viewing screen means you won't have to squint as much, leading to less visual stress and fatigue.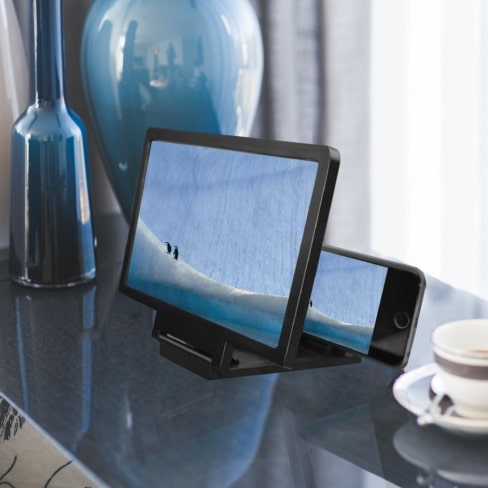 HD-zoom optical technology
The magic is in the fresnel lens of this phone stand accessory to bring whatever is on your smartphone screen to larger-than-life detail and quality.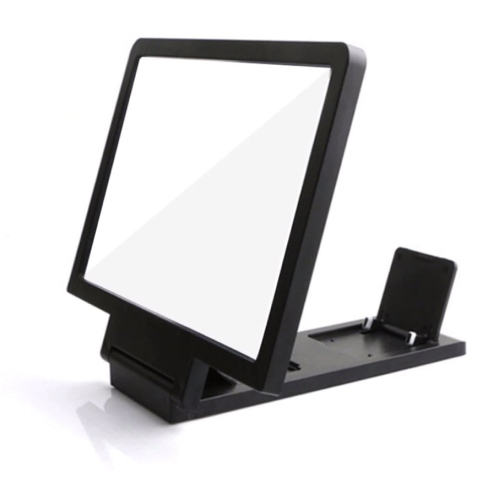 No batteries.
No power required.
Our built-in fresnel lens does all the work. No batteries or chargers or any extra add-ons are needed.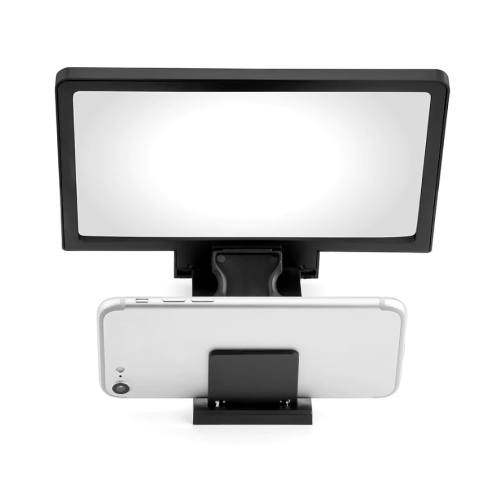 Bring it anywhere
Movie time is possible in the car, on the train, airplane, or a friend's backyard. Our Portable Device Screen Amplifier is portable, lightweight, and foldable in design for movie- and video-viewing pleasure anywhere. The accessory measures 4.7 x 7 inches (L x W) and is crafted from ABS plastic and fresnel lens so you have ultra-durability.