It's a light party anywhere
Light up the ceiling wherever you are for a festive mood and feel. Our USB Ceiling Night Light utilizes the power of ultra-bright LED in a compact USB plug for an impromptu light show to get the party started.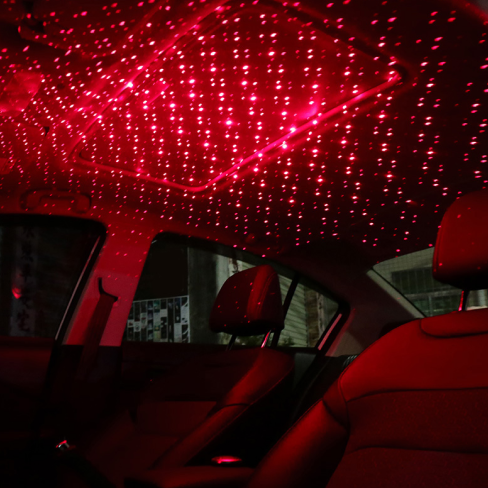 From car to home to work
Whether it's a night out on the town, an at-home celebration, or a milestone party at the office, there's no need for heavy disco balls or ultra-bulky equipment. Our small, portable light measures just 8.35 x 0.55 in / 21.2 x 1.4 cm (length x width) for a mood-booster that plugs into any laptop, wall charger outlet, or portable power bank — note for the car, you'll need a USB power port to use. This slim light is a party-starter on the go that works anywhere; all you need is a USB port to plug into.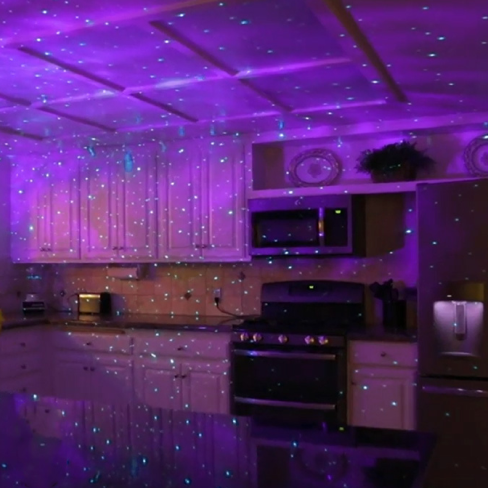 Ultra adjustable all around
Make the light shine up to 360 degrees with the super-adjustable cord of the USB Ceiling Night Light. Wrap it around, twist it, bend it — work it. This is great for ensuring your light show doesn't disrupt neighbors through windows by controlling where the light shines.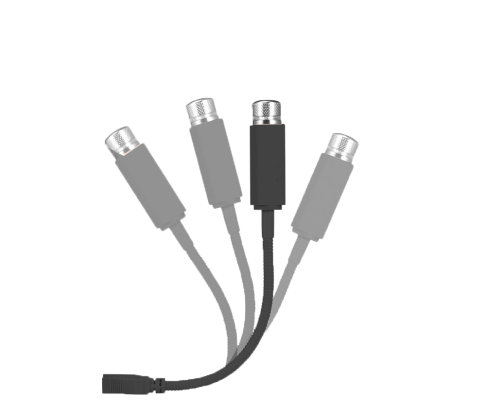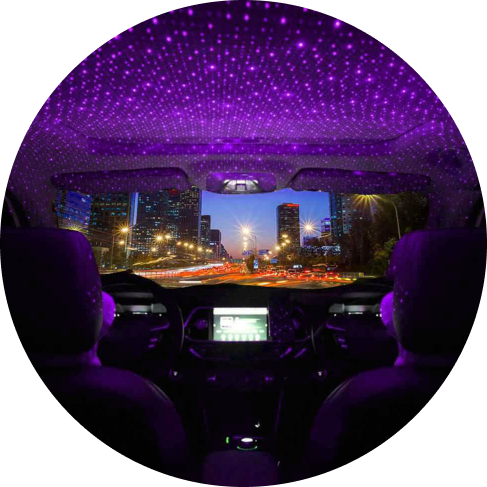 See stars (and shapes) anywhere
Our USB Ceiling Night Light comes in a choice of red or purple LED light. When turned on, you can turn the dial to change lighting effects and patterns, from stars to dots to constellation-like projections.
High brightness,
low-power use
A built-in brightness-concentrating diode provides a radiant, bright light to the tune of 5V that is actually low on power consumption (just 1W of power is used).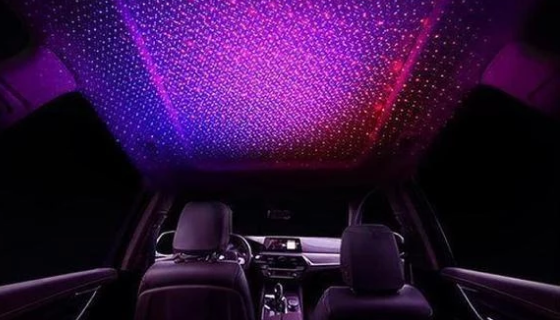 50,000 hours of fun
Our USB Ceiling Night Light provides light for days (and weeks, and months). Experience nearly endless light that will last you for any auto job, art project, or garage cleanup.