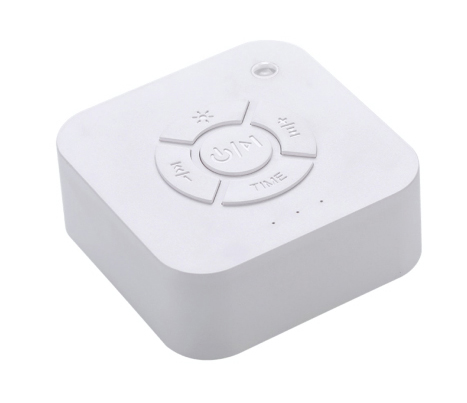 It's time to relax
and fall asleep easier
Tossing and turning at night? Can't fall asleep for that afternoon nap? Tune out the rest of the world — and immerse yourself in the sounds of nature or still, white noise with our soothing White Noise USB Machine.
Stress less and transport yourself to a different place with over 24 hours of sound-play time. All it takes is 1.5 hours of charging time to fully power up this white noise machine. Power up your device to relax during a stressful afternoon, lazy Sunday on the couch, or just to add some relaxing noise into the home during dinner prep time.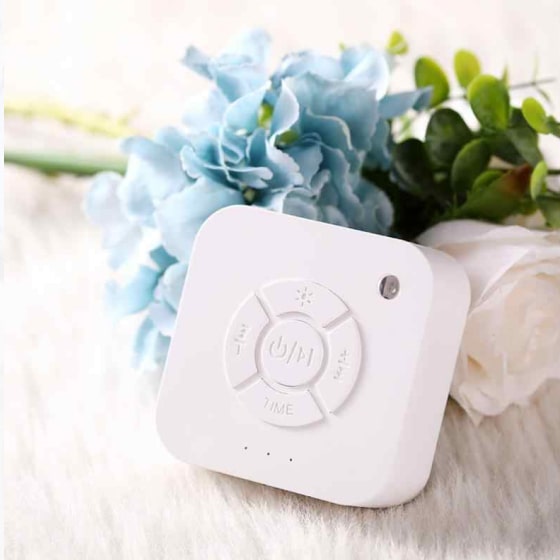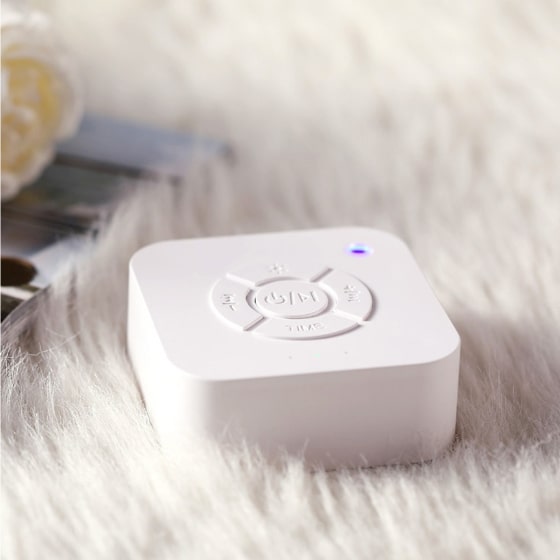 Tranquility is yours with nine soothing sounds: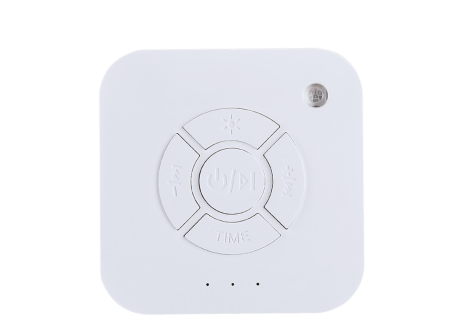 Leaving the noise on throughout the night? Sleep with ease — our machine has an automatic power-off timer you can set — 15 minutes, 30 minutes, or 60 minutes. You can also just let the machine run throughout the night.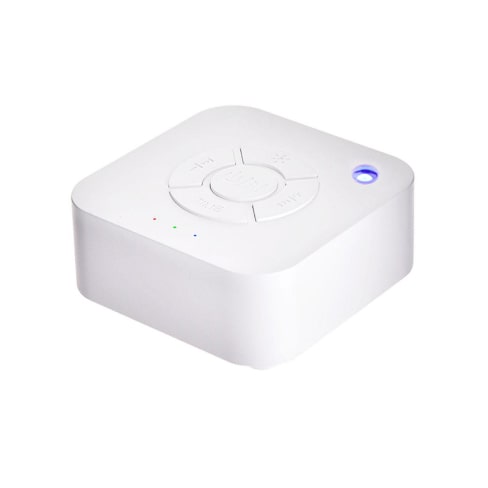 A mini built-in LED breathing light illuminates along with your sound of choice for an ambient atmosphere. From meditation to a much-need massage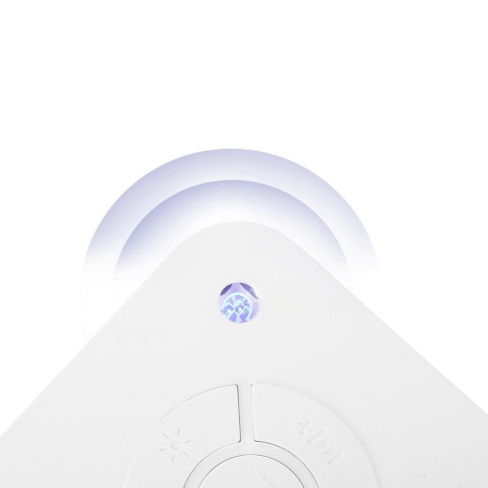 Easy to use and control
Power on/off the breathing light
Customize whether you want the blue light on or not.
Choose from 15 minutes, 30 minutes, or 60 minutes for a cycle of relaxing sound.
Go forward or backward/raise or lower volume
Cycle between sound choices and volume level.
Play your sound of choice or put it on a brief pause for a call or when you have to leave the room for a few minutes.
Unlike other bulky sound machines out on the market, ours cuts down on size without compromising on quality and function. Our White Noise USB Machine measures just 3.14 x 3.14 inches with 1.3 inches of thickness, making it fit for the most crowded of desks or right on your bed nightstand.
Easy to charge
Completely USB-chargeable, our machine uses a built-in lithium battery that you can conveniently power up. The machine is compatible with any standard USB charging cord (one is included with your purchase) so you can plug into your laptop, portable battery pack, or wall outlet.